What rising interest rates mean for the Vista Condo Market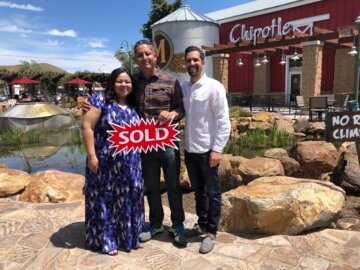 Condos and Townhomes in Vista have risen in value by almost 50% on average within the past 3 years' time. Vista homebuyers who chose to wait on the sidelines are not only grappling with the price increases, but also rapidly rising interest rates. At the end of 2021 rates were still in the low 3's, whereas now they are in the low 5's.
This effectively knocks most loan buyers down in price point by at least $50K, which we're already seeing have a significant effect on the current Vista real estate market. While I do not expect to see a decline in values due to the low inventory and high demand, I do think it will be much easier for condo buyers in Vista to purchase a property this Summer.
Some of the subtle changes we are seeing occur in Vista are as follows:
The number of offers each listing is receiving has declined significantly, which means gone are the days of having to pay 15-20% over the ask just to have a chance at buying a condo in Vista.
Absent a wow factor such as a premium lot location, view or significant renovations, condos buyers in Vista can expect to pay 7% over the asking price on average. Again this is down significantly from just 60 days prior.
If a new listing for a condo or townhome in Vista isn't priced in line with the comps, it typically will sit for 3-4 weeks' time before a price reduction is necessary to achieve a sale, something unheard of even 2 months prior.
Inventory of available condos and townhomes in Vista has increased by almost 30% since February. This means that buyers will have more to choose from and can write slightly more favorable terms, while still having a good chance at getting their offer accepted.
If you are contemplating purchasing a condo or Townhome in Vista I would love to chat more with you to see if now is the right time to do so. The real estate market will continue to evolve each month as the feds continue to tamper with rates to try and slow the scorching appreciation we've seen over the past few years.
I still believe now is a great time to buy a property, as home ownership has far more positives than negatives. From tax savings to fixing your payment for 30 years to the equity you'll gain over time, it's never a bad time to become a homeowner in Vista. You can call (619-566-8186), text (same #) or email ([email protected]) me 24 hours a day, 7 days a week.